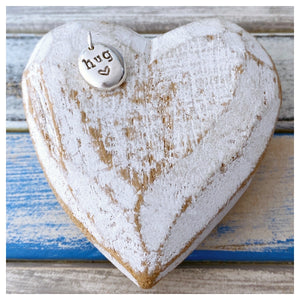 Have a hug...  by recycling some sterling silver scrap I made a nugget... 
I've called it a 'hugget'... 
It's 11mm x 15mm with a link - no chain
Individually handmade... no two alike... they take on a life of their own !  Such fun to make...

Made by Me, in my Shed, in the UK…

All my pieces are made individually by hand and carry my makers mark.

Designed by me Steph at Scruffy Dog Silver.