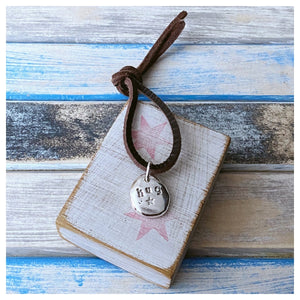 Hug for Josh…. Extra large !!!

Made by Me, in my Shed, in the UK... 
Will arrive fully giftwrapped...  If you are sending direct to someone... let me know and I can happily pop in a giftcard with your message scribbled inside (no extra charge)

All my pieces are made individually by hand and carry my makers mark.

Designed by me Steph at Scruffy Dog Silver.