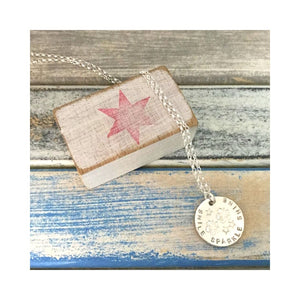 Smile Sparkle Shine !!!
Design has been created using my jewellery punches and a hammer... 


Pendant size is 20mm...

Belcher chain is 18mm...
Made by Me, in my Shed, in the UK...
Will arrive fully giftwrapped...
All my pieces are made individually by hand and carry my makers mark.
Designed by me Steph at ScruffyDogSilver.