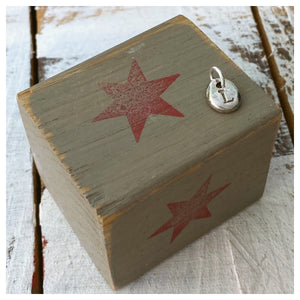 By recycling some sterling silver scrap I made a nugget... 
This one is stamped with the letter 'L'
Charm only… No chain…
Made by Me, in my Shed, in the UK... 
Will arrive fully giftwrapped...  If you are sending direct to someone... let me know and I can happily pop in a giftcard with your message scribbled inside (no extra charge)

All my pieces are made individually by hand and carry my makers mark.

Designed by me Steph at Scruffy Dog Silver.